2008 gave birth to some great anime. One for me stands out though and that anime is called Soul eater!

imagine going to a vocational school by the grim reaper himself, to learn how to fight and use weapons that are human who happen to turn into the weapons you would use. Soul eater is that in more...Ok here is the small summary of soul eater.

Soul Eater primarily revolves around students classified as meisters at the Shinigami Weapon Meister Vocational School, or Shibusen for short, located in the fictional Death City, in Nevada, United States. The school is run by Shinigami, the God of Death himself, as a training facility for weapons and the human wielders of those weapons, the meisters.

The three teams that soul eater mostly focus are:

Maka Alban the scythe wielder and Soul Eater evans the Demon Scythe

The second team is Blackstar, the dark demon blade wielding ninja and Tsubaki nakatsukasa the demon blade.


And The final team consist of The grim reaper son, appropriately named Death The kid (that's a damn gangsta name) and his Twin demon pistols Liz and patty Thompson.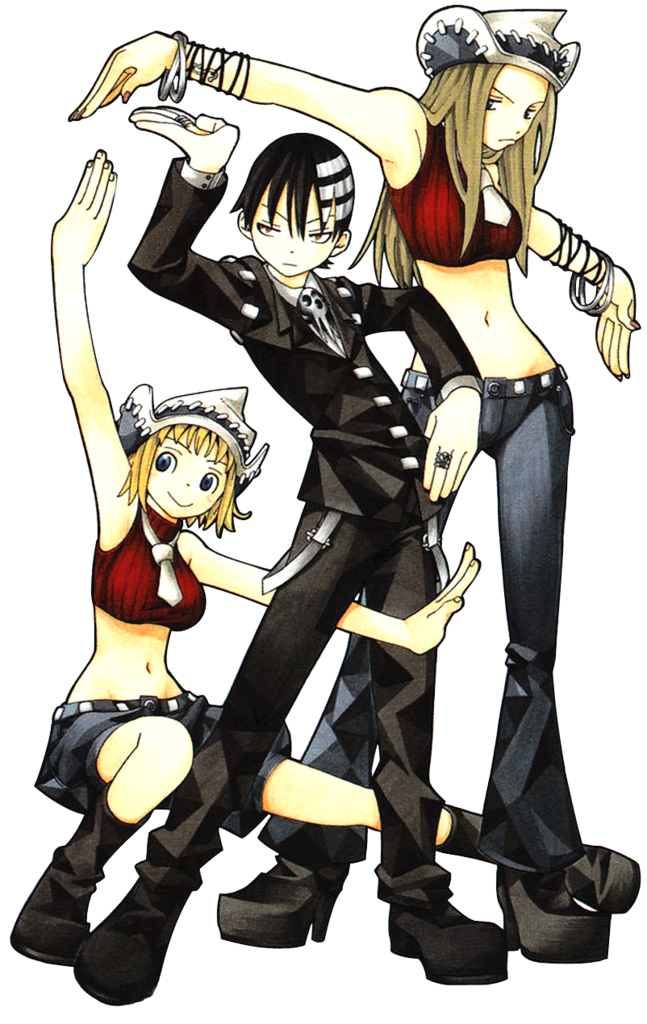 Yo i implore all you anime fans to watch this anime!!!! you won't regret it!
---