Fushigi Yûgi Hilarious -


Miyaka is a more or less average junior high school student, trying to do well enough on the entrance exams to join her top-of-the-class best friend Yui at a prestigious school. But when the two of them wander into a restricted part of the library and stumble upon an ancient book called "The Universe of the Four Gods," everything changes. You see, this book is actually a portal into ancient China, and it's story--the story of the Priestess of Suzaku and her quest to gather a group of seven holy warriors and bring peace to the land--is about to be written by none other than Miyaka. Thrust into another reality and faced with a series of challenges and the affections of more than one of the seven warriors she's trying to gather, Miyaka will have to find the strength to live up to her new role. And worst of all, Yui's trip into the story won't be as kind as Miyaka's...
Quick Overview: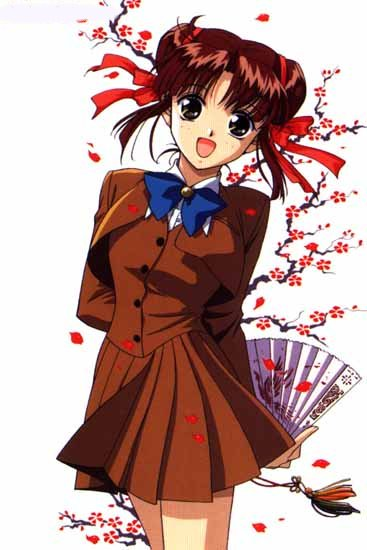 Fushigi Yuugi takes an entirely generic girls' anime storyline and gives it a bit of a schizophrenic twist, swinging violently between silly comedy and various degrees of tragedy almost constantly. On the whole, despite being unevenly put together, emotionally confusing, a little too soap-operatic, and rather obviously laid out, there is enough humor to make it enjoyable, enough dramatic twists and relatively believable emotional wrangling to make it interesting, a fair amount of reserve showed on the romantic end of the story, and strong enough characters (and performances) to hold it all together. The visuals aren't much, and the ancient China of the series looks like a stock fantasy locale, but neither is a huge issue.
It's a decidedly uneven series that's definitely most likely to appeal to younger teen girls (its target audience), but it offers enough interesting situations and occasionally involving storytelling to make it stand out in the genre as at least reasonably interesting to a broader audience
---