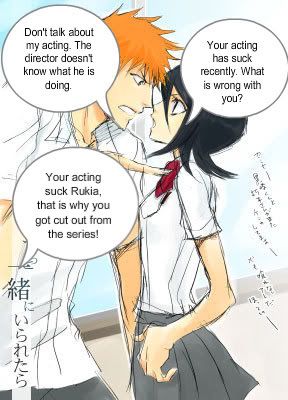 Aw com on, Rukia is adorable. Why was she cut from the series again??
I am currently watching the series with the bounts. Its pretty good. I am watching the dubs on cartoon network. Ruki'as and everyone voice actors are really good.
The subs thre me for a loop. I completely lost the story when they arrived in the soul society. Couldn't remember captains name or positions. What a mess. The story isn't complex, but you need to at least be able to follow it.

---
Here are some cute pics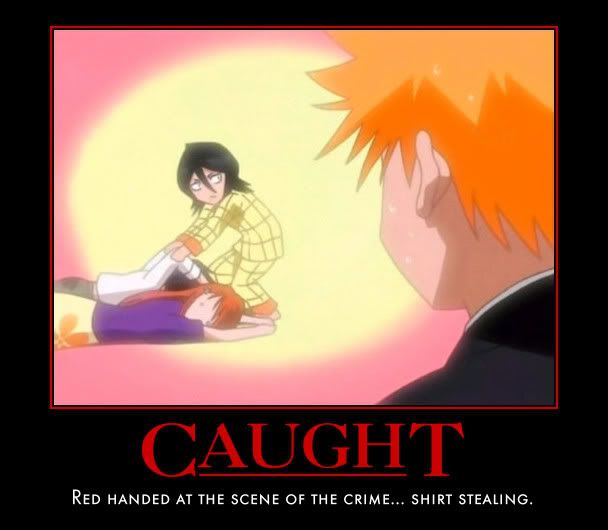 Caught red Handedly stealing shirts off their backs.


Click to view Larger!!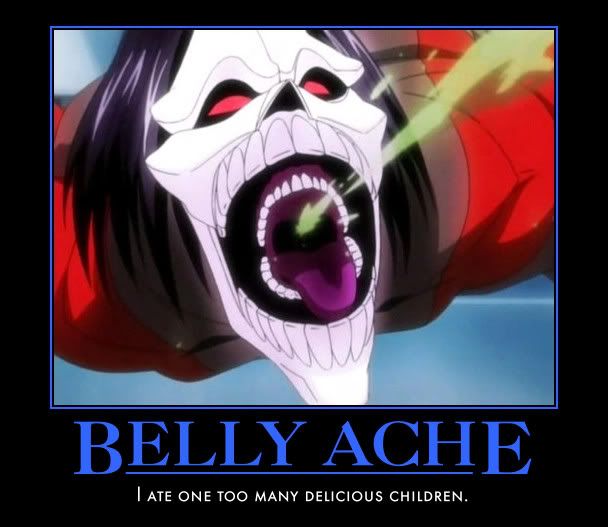 Got a belly ache from eating too much deliocus children.

---